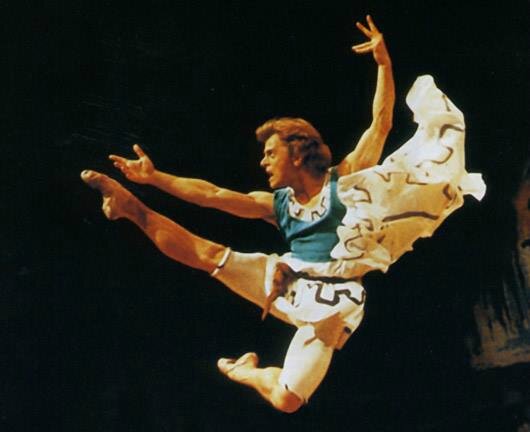 Dance 431: History of Western Dance Since 1450
Syllabus #1522
4 credits, 3 WP points
Instructor: Cher Carnell
Email:  Cher.Carnell@wwu.edu
Telephone:   (360) 650-3893
Office Hours:  Weekly Skype office hours (tbd)
Full Course Syllabus: Online 431 syllabus.doc
Welcome to Online DNC 431!  No dance background required!  We will both be exploring the fascinating field of dance history as well as honing your writing skills.  As this is a self-paced course all ten modules are to be completed within a minimum of 10 weeks, a maximum of 6 months.  You and I will be in regular contact via email, Skype, and online discussion.
Course Description
All history has a fascinating and complex story to tell and that of Western Dance is filled with interesting individuals, trends and styles that are reflective of and influential in their time period, culture and society.  This class has a two-pronged approach.  We will explore dance history through readings, lectures, films and discussions and refine and hone your writing skills with both low-stakes and formal papers.  This is a self-paced course; all ten modules are to be completed within a minimum of ten weeks, maximum of six months.  Four synchronous online class discussions will be scheduled based on student availability. 
Course Prerequisites
DNC 231.  This prerequisite may be waived by the Instructor; additional reading will be required.  DNC 431 carries 3 WP points.
Learning Outcomes
The goals of this course are to help you:
Approach writing from a place of empowerment and with enthusiasm.
Communicate effectively about dance, analyzing and describing movement through critical essay and historical research.
Introduce and examine the work of selected choreographers, through their own writings, dance criticism, and films/videos.
Consider and study issues in dance theory and philosophy (the nature of dance, form versus expression, ballet, modern, neoclassical, contemporary, post-modern), in light of the historical development of dance.
Develop, contemplate, expand appreciation of dance as art, and the essential nature of art within the context of history.
Alignment with College of Fine and Performing Arts Mission and Vision
This course supports the mission to nurture a comprehensive understanding of the language of Movement Art.  Students will have opportunity to apply learning principles in the context of creative and intellectual tools necessary for success, preparing them for a dynamic, lifelong relationship with the arts. Thus, in keeping with elements of the College of Fine and Performing Arts conceptual framework, this course will support the creation of thinking artists and artistic thinkers who will shape culture in the 21st century.
Prereq:  DNC 231 (may be waived with Instructor permission). Ballet and modern dance forms of Western cultures from the Renaissance into the era of contemporary movement art.  Includes practice of choreographic analysis and critical reviews as well as the study of leading dance artists and their historical significance.  This course explores effective writing in the discipline of Dance through reflection, critical analysis, and historical research.
Dance Program Assessment and Student Learning Outcomes Addressed by this course (italicized):
The following are central to the undergraduate degrees in Dance:
Knowledge of a kinesthetic as well as an intellectual understanding in the language of movement art, gaining skills in oral, written and non-verbal communication
Practice of creative, reflective thinking
Knowledge of the role of dance in reflecting our past, informing the present and influencing the future
Knowledge of professional practices in the field of dance
Familiarity and awareness of the history of dance as evidenced by performers, educators, choreographers and their works.
Achieving deep identification with dance through rigorous study of technique, history, kinesiology, pedagogy, technical production and performance opportunities to synthesize a personal aesthetic and artistic development.
Teaching Strategies:
My goal is to expand your knowledge of connections, reasons, and the big picture story.  In this day of easy access to facts memorization of dates, etc. is not a particularly useful skill.  You can look those up.  But what influences do you see occurring?  In this class I will:
Provide extensive opportunities to practice writing skills, with a combination of both high and low stakes writing assignments.
Support you in this self-directed, self-paced learning environment.
Allow you choice in your historical research topic for interest and engagement.
Required Reading
"Ballet and Modern Dance:  A Concise History." 

Anderson, Jack.  Book should be completed by end of Module 4.

"

An Introduction to Dance Analysis

."  Carter, A.  WWU online course reserves.  Module 1.

"Writing in the Dark."

  Croce, A.  WWU online course reserves.  Module 1.

"Writing Dancing."

  Bane, S.  WWU online course reserves.  Module 1.

"Prime Movers."

Mazo, Joseph H.  Book should be completed by the end of Module 9.
Writing Assignments:
Free-write journal. Two prompts will be provided for each module.  For each entry to be true "free-writing" open the prompt when you are ready to spend 10 – 15 minutes immersed in writing.  Please try to keep your internal editor voice quiet; the goal is to express your thoughts and feelings, not to create an "A" paper.  Graded on a Pass/No Pass basis.  5 points toward the final grade. 
Video journal. As you watch the assigned Youtube videos what was your response?  What impressed or appalled you?  Share your opinions!  One to two paragraph response required for each video.  5 points toward the final grade.
Choreographic Analysis. Choose a 10 – 20 minute dance piece from Youtube.  (I will advise you with specific suggestions if you find this choice intimidating).  Rough draft will be both peer and instructor reviewed.  Final draft should be 750 - 1000 words.  15 points of final grade.  
Historical research paper, based on an individual dancer, choreographer, critic, someone renowned in the dance profession. What impact did this individual have on the field of Dance?  What question will you be answering?  A strong inquiry question will be (1) multidimensional and complex (cannot be answered in a few words) (2) narrow in focus, not overly broad (3) specific in language and (4) should address impact on the dance community or dance history. The objective is not to regurgitate other sources but to find a thesis:  have something original to say and make your point cohesively. As the reader I am looking for papers that are well-written and interesting to read.     Bibliography can include both hard-copy and online resources, primary and secondary; a minimum of 10 sources cited.  Formatting may be either MLA, APA or Chicago.  Topic selection proposal due by end of Module 2.  Definitive topic selection due by end of Module 3.  Rough Draft Due Thursday by end of Module 6. Final Draft due by end of Module 9. 3000-6000 words.  40 points of final grade.
Critical Review of a live dance performance.  (*if this is not possible for you to attend a live performance check with me for a YouTube link approval). In writing this review your imaginary reader is the NY Times Arts Editor.  Rough Draft due by end of Module 7.  Final Draft Due by end of Module 9.  750 – 1000 words.  15 points of final grade.
Final Exam.  Open book essay format.  Final will be released at the beginning of Module 10 and is due with the completion of Module 10.  20 points of final grade.
Grading Criteria Summary
Video Journal  (5 points)
Free-Write Journal (P/NP, 5 points)
Choreographic Analysis (15%)
Historical Research Paper (40 %)
Criteria for an  A
Organized around a clear central idea
In depth insight into subject
Excellent critical analysis of subject
No grammatical or spelling errors
Excellent use of language
Criteria for a B
Organized around a clear central idea
Good insight into subject
Good analysis of subject
Few grammatical or spelling errors
Good use of language
Criteria for a C
Central idea not clear
Lack of organization
Little insight, purely informational
Flawed analysis
More than 3 spelling or grammatical errors
Cumbersome use of language
Criteria for a D
No central idea
No organization
No insight
Flawed analysis
Incorrect information
Spelling and grammatical errors throughout
Criteria for an F
Do not turn in project
Course Summary: